"Hello. My name is Crystal Catron, I am a wife, mother of two wonderful children Caleb & Channing and the baby of eight children. My husband and I are both in the medical field; we have been married for 13 years. You could say that we are health nuts, my brothers/sisters like to call us tree huggers….lol. That's ok with me. I will be the first to admit that I want to be aware and know what is in everything that my family consumes. From the food we eat, to the cosmetic and cleaning products that we use in our daily lives. We have been eating 'Clean" for five years and enjoying Young Living for
Not only do you get direct access to the world's most therapeutic, valuable and widest variety of essential oils {and products!} but you also get them at 24% off retail price. There is no monthly or quarterly spending minimums and you are not required to "host parties" – all you need to do is enjoy those oils! I hope you've enjoyed browsing the site and learning about Essential Oils! Young Living has been around for 20+ years and is the only company to own their own farms. From Utah to Ecuador to France and beyond, Young Living is investing in the world and in you! This company and our team has so much to offer When you're ready, click the button to the right to sign up and get started on your journey to wellness : )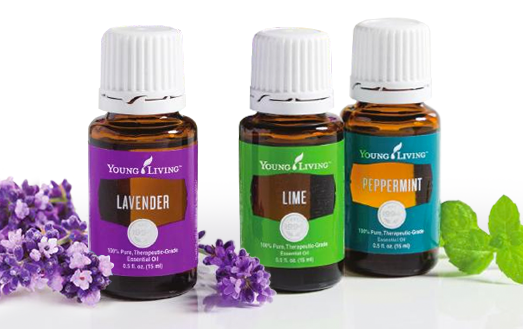 Learn About Essential Oils
Essential oils are more than nice scents; these powerful plant extracts are your path to effective and natural wellness. Check out my oil starter guide to learn more about the benefits of using essential oils.
Young Living Quality
When it comes to essential oils, Young Living sets the standard for purity. They carefully monitor the production from beginning to end – ensuring the purity of each essential oil.
Become a Young Living Member
Become a member and jump-start your new life of using essential oils with a starter kit and wholesale pricing on Young Living products.